Gear Pump Demonstration Unit Manufacturer,Supplier and Exporter in India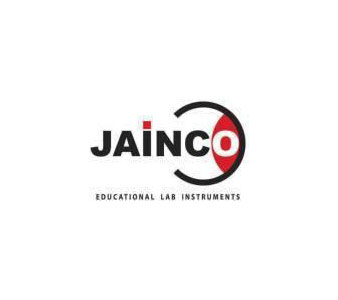 Product Code : JA-FMAHLE-9970
Jainco Lab is a leading Gear Pump Demonstration Unit Manufacturer,and suppliers in India, Gear Pump Demonstration Unit Manufacturer,and suppliers in South Africa.Gear Pump Demonstration Unit Suppliers in Mozambique,Gear Pump Demonstration Unit A quality product from Jainco lab ideal for use in School Laboratories in developing countries of Asia, Africa and South Africa in Supplier Kenya, Southern African region, Botswana, Lesotho, Malawi, Angola, Namibia, Zambia, Zimbabwe. Djibouti, Ethiopia,Madagascar, Mauritius, Rwanda, Seychelles, Tanzania and Uganda.
Gear Pump Demonstration Unit
A small-scale gear pump demonstration unit, comprising of a water reservoir, pump, control valve, relief valve and inter connecting pipework, all mounted on a stainless steel base.
Supplied with software providing full instructions for setting up, operating, calibrating and performing the teaching exercises.
Facilities are provided for logging, processing and displaying data graphically.
Equipped with electronic measurement sensors for pump head pressure, flow-rate and water temperature.
Transparent pump head for visibility
Capable of being linked to a PC (not supplied).
Full theoretical back-up is included together with a student questions and answers session.
Capabilities:-
Demonstration of a gear pump in operation.
Measurement of constant-speed pump performance, including the production of characteristic curves of outlet pressure against:-
motor shaft power
pump speed
pump efficiency
flow rate
volumetric efficiency
Comparison of student calculations with computer results.
Description:-
The pump head and the water reservoir are manufactured from clear acrylic for maximum visibility.
A manually operated valve at the pump outlet allows control of the flow and a pressure relief valve protects the operator and the equipment.
A motor driven gear pump, mounted on a stainless steel plinth with a water reservoir and pipework for continuous circulation.
Electronic sensors measure the pump outlet pressure, the flow rate and the water temperature.
Technical Specification:-
Max flow rate: 6.5l/m typical
Motor power rating: 250W
Max head: 25m
Max pump speed: 1800rpm