Digital Turbidity Meter Manufacturer,Supplier and Exporter in India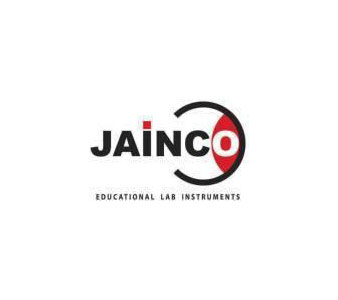 Product Code : JA-TM-2204
Jainco Lab is a leading Digital Turbidity Meter Manufacturer,and suppliers in India, Digital Turbidity Meter Manufacturer,and suppliers in South Africa.Digital Turbidity Meter Suppliers in Mozambique,Digital Turbidity Meter in Supplier Kenya, Southren African region, Botswana, Lesotho, Malawi, Angola, Namibia, Zambia, Zimbabwe. Djibouti, Ethiopia, Kenya, Madagascar, Mauritius, Rwanda, Seychelles, Tanzania and Uganda.
Digital Turbidity Meter
Features:-
Reliable & Accurate Results
Measurements up-to 1000
3½ Digit 7-Segment LED Display
Sewage and Drinking Water Testing
Digital Turbidity Meter are ideal instruments for the measurement of suspensions.
They consist of a light source focused on a test tube containing the sample solution under test.
The light, reflected at a right angle to the focused light by the suspension in the solution, is detected by the photodiode detector, amplified and displayed on 3½ digit seven segment LED display.
Specifications:-
Product

Digital
Turbidity Meter

Digital
Turbidity Meter

Digital
Nephelometer

Range

0 - 1000 NTU
(in 4 Ranges)

0 - 2, 20, 200,
1000 NTU

0 - 1000 NTU
(in 2 Ranges)

0 - 200, 1000 NTU


0 - 200 NTU
(in 2 Ranges)

0 - 20, 200 NTU


Resolution

0.01 NTU

1 NTU

0.01 NTU

Accuracy

± 3% FS, ± 1Digit

± 3% FS, ± 1Digit

± 2% FS, ± 1Digit

Display

3½ Digit 7-Segment LED

Light Source

6V, 0.3Amp Tungsten Lamp

Detector

Photodiode

Sample System

30 mm Clear Glass Test Tubes

Power

230 V ± 10% AC, 50 Hz

Dimensions

245 x 260 x 125 mm (L x B x H) (Approx.)

Accessories

Test tube Set of 5, Operation Manual, Dust Cover