Microprocessor Flame Photometer Manufacturer,Supplier and Exporter in India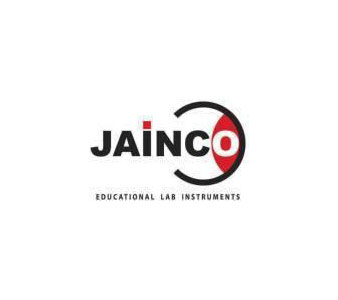 Product Code : JA-MFP-2227
Jainco Lab is a leading Microprocessor Flame Photometer Manufacturer,and suppliers in India, Microprocessor Flame Photometer Manufacturer,and suppliers in South Africa.Microprocessor Flame Photometer Suppliers in Mozambique,Microprocessor Flame Photometer A quality product from Jainco lab ideal for use in School Laboratories in developing countries of Asia, Africa and South Africa in Supplier Kenya, Southern African region, Botswana, Lesotho, Malawi, Angola, Namibia, Zambia, Zimbabwe. Djibouti, Ethiopia,Madagascar, Mauritius, Rwanda, Seychelles, Tanzania and Uganda.
Microprocessor Flame Photometer
Features:-
Useful for Medical & Laboratory Use
Highly Accurate Using Microcontroller
Direct Results in ppm and meq
3-Point Calibration Using Curve Fitting Software
Microprocessor Flame Photometer is an ideal instrument for the determination of sodium, Potassium, Calcium and Lithium.
It uses the latest microcontroller technology and advanced engineering techniques so as to give enhanced and reproducibility.
The System has 3-Point calibration facility using curve fitting software.
It has soft touch membrane key for ease of operations.
The sample solution is aspirated through an automiser.
Sample, Air and the fuel are mixed in the mixing chamber which is then sprayed as a very fine mist into the flame.
The color of the flame is changed depending upon the concentration of elements present.
Radiations from the flame passes through the sensing system and specific narrow band interference filter which permits only the characteristic radiation to pass to the photo-detector.
The output of the photo-detector is then processed by the microcontroller and the final results are displayed on the digital display.
Specifications:-
ppm

meq/l

Serum

Urine

Range

Na: 0.1 - 100


K: 0.1 - 100


K: 15 - 100


Li: 0.5 - 100


Na: 0 - 200,
1:100 dil

K: 0 - 10,
1:100 dil

-


Li: 0 - 10,
1:100 dil

Na: 0 - 250,
1:100 dil

K: 0 - 100,
1:100 dil

-


Li: 0 - 10,
1:2 dil

Sensitivity

0.1 ppm

Accuracy

+ 1% upto 40 ppm, + 2% above 40 ppm

Readout

5 Digit 7-Segment Bright Red LED Display

Flame System

LPG & dry oil free air

Detector

Silicon Photodiode

Calibration

3-Point Calibration

Power

230 V + 10% AC, 50 Hz

Dimensions

365 x 245 x 220 mm (L x B x H) (Approx.)

Weight

7.5 Kg (Approx.)

Air Supply

By oil free mini compressor unit with pressure regulator

Combustion Gas

LPG controlled by precision regulator

Automiser

Axial flow type

Burner

Stainless steel

Compressor Unit

Air Supply

By oil free mini compressor unit with pressure regulator

Combustion Gas

LPG controlled by precision regulator

Power

230 V + 10% AC, 50 Hz

Dimensions

290 x 255 x 210 mm (L x B x H) (Approx.)

Weight

8 Kg (Approx.)