Reaction Turbine Demonstration Unit Manufacturer,Supplier and Exporter in India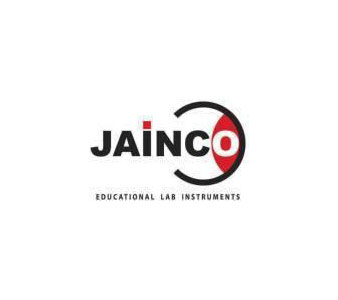 Product Code : JA-FMAHLE-9973
Jainco Lab is a leading Reaction Turbine Demonstration Unit Manufacturer,and suppliers in India, Reaction Turbine Demonstration Unit Manufacturer,and suppliers in South Africa.Reaction Turbine Demonstration Unit Suppliers in Mozambique,Reaction Turbine Demonstration Unit A quality product from Jainco lab ideal for use in School Laboratories in developing countries of Asia, Africa and South Africa in Supplier Kenya, Southern African region, Botswana, Lesotho, Malawi, Angola, Namibia, Zambia, Zimbabwe. Djibouti, Ethiopia,Madagascar, Mauritius, Rwanda, Seychelles, Tanzania and Uganda.
Reaction Turbine Demonstration Unit
Specification:-
Horizontal shaft and transparent guarding enable excellent visibility.
Mounts on a dedicated service unit.
Small scale hydropower unit designed to demonstrate the operating principles of a reaction turbine.
Connects to a PC via the service unit and a USB interface console
Description:-
The turbine is mounted on a horizontal shaft with a clear acrylic splash guard to enable maximum visibility of the workings.
The unit incorporates a pressure sensor to measure the inlet condition of the water.
The consists of an inlet manifold, which supplies water to a central hub.
The hub is connected to the manifold using a graphite face seal.
This pressure can be accurately controlled using the software supplied with the service unit.
Water exits the hub radially through two square orifices.